中文




English
St Paul Media Centre: Unit 340 Pioneer Centre, 750 Nathan Road, Kowloon, Hong Kong (Prince Edward MTR Exit B2) Tel: 9127 9624 Opening Hours: Monday 12-6pm; Tuesday-Sunday 12-7pm
Copyright © Daughters of St Paul 2016. All rights reserved. 版權所有 不得轉載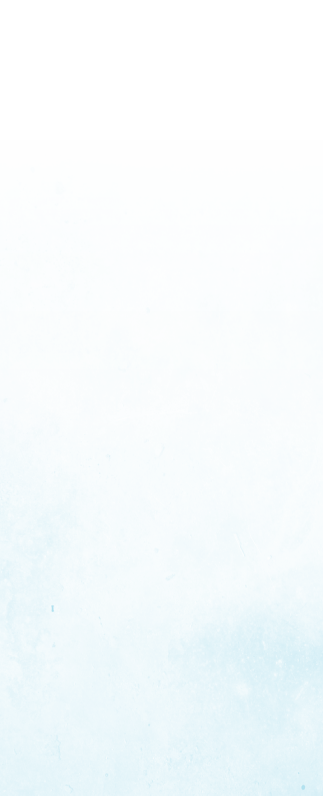 Working alongside the Sisters in book displays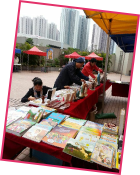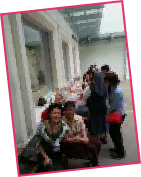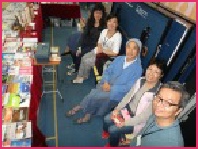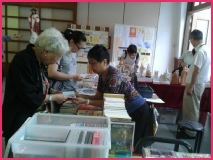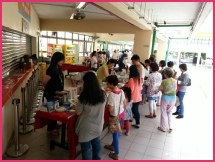 Pauline Cooperators Retreat 2021 (June 4 - 6)

Group Retreat
Due to the coronavirus outbreak, the Pauline Cooperators have not gone for a religious retreat for the past two years. As the epidemic started to slow down in March, we decided to take a 3-day retreat at the St. Paul's House of Prayer in June. The Association of Pauline Cooperators has been established for over ten years and it has been our practice to go for a retreat at a suitable venue every year. A Christian retreat can be defined most simply as a definite time spent away from one's normal life for the purpose of reconnecting, usually in prayer and contemplation, with God, and rekindles and deepens one's relationship with God. One may take this opportunity to more clearly hear God's call and thereby attain a degree of spiritual renewal. There are many types of retreat. The retreat we organized was classified as group retreat, centered on a particular theme with talks given by a spiritual director.
After a lapse of three years, we came to the House of Prayer for a treat again. Hong Kong has changed much, but the House of Prayer is still so peaceful and quiet. At the beginning of the retreat, one of the St. Paul Sisters introduced to us the facilities of the hostel, including the Healing Journey Labyrinth, the Virgin Mary Grotto and the lily pond in the garden. The theme of this retreat was "A paralytic was cured by Jesus (Mk 2:1-12)", led by Rev. Joseph Tan Lei Tao, Parish Priest of St. Joseph's Church. In his first talk, he explained what religious retreats meant and asked us to examine what we were looking for - in the past, now and in the future - during our stay in the retreat house. Our purposes of life may change from time to time. Our attachments to Catholic life and beliefs will be changed by virtue of our ongoing experience and cooperation with His grace, faith, hope, and love. We need a break, a change, a fresh change for us to imitate Christ in our own life.
The second talk was divided into two sessions. Fr. Tan reminded us not to be a person whose soul was paralyzed. The soul paralysis came from our weakness, self-esteem, ignorance, easy life, lack of faith and perseverance. More importantly, we lacked initiative to be a faithful Catholic. Because of this, if the paralytic passionately desired to walk, external motivation was necessarily required, especially the assistance given by the others, just like the four men who carried the paralytic as mentioned in the scriptures. He concluded with how the paralytic was healed. The paralytic needed friends, humility, complete trust in the assistance provided by the others , great courage to accept that he was paralyzed, prayers for the forgiveness of sins, as well as cooperation with God and embracing His grace. In doing so, the man got up and went home.
After the talk, we divided into small groups to share our reflections and feedback with one another. We also had adequate time specifically set aside for personal prayer, meditation and contemplation during the retreat.
Thanks the Lord for a good retreat. It gave us great pleasure to come together to listen to one another and share our thoughts within our own group. However, we still need to strive for the well-being of the Church, and also obey our Lord's command to preach the Gospel everywhere and to everyone.