中文




English
St Paul Media Centre: Unit 340 Pioneer Centre, 750 Nathan Road, Kowloon, Hong Kong (Prince Edward MTR Exit B2) Tel: 9127 9624 Opening Hours: Monday 12-6pm; Tuesday-Sunday 12-7pm
Copyright © Daughters of St Paul 2016. All rights reserved. 版權所有 不得轉載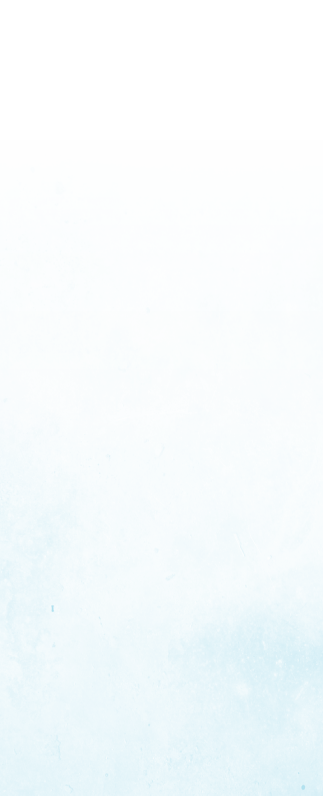 Working alongside the Sisters in book displays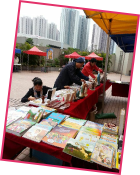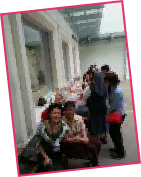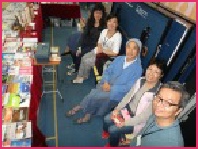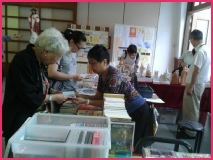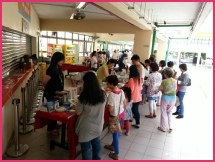 PAULINE COOPERATORS ANNUAL RETREAT 2016, April 1-3
Cheryl
This retreat is unlike any other retreats I have attended, because I learned to be silent.
"口為主靜,心為主開,心為主靜,口為主開"
(Be silent and listen to God with your heart.
Open up and and speak out for Him with your heart.)
I really tried not to talk at meals and throughout the day. I ate with Jesus. I walked with Jesus, I talked to Jesus. As I chewed my food, I thank God for my healthy body, grateful to be able to swallow, and to drink. I smelled the fresh air and tried to listen to God. He was with me and through Father Kam, has helped me to find my direction in my life. Yes, like the disappointed disciples on the road to Emmaus, I could not see and was helpless. But, Jesus stayed with me, and guided me through Father's teachings and explanations, reminding us that despite our disappointments in life, we have Hope through our Risen Christ! My burden is lifted. Alleluia!
Maria Lam
We are personally chosen by God and are called to be with Him always. In fact, there is no need to wait until after death to get eternal life. So long as we follow Jesus and love our neighbours as ourselves, we will get eternal life.
Father Kam's teaching totally turned the concepts I thought were correct upside down. He reminded us that everything could be viewed from different perspectives and there was no need to make things complicated.
God's mercy is forgiveness. On the way to Emmaus, the eyes of the disciples were blocked. My eyes were blocked too when I want to forgive the people who have sinned against me. Father Kam taught me to read the Gospel so that my eyes could be opened again and I could see the Lord's mercy. God wants all of us to be saved.
Our retreat coincided with that of a group of sisters, so we had to keep silent. The "3Hs" refer to feeling with the heart. Just like the disciples who met Jesus on the way to Emmaus, my heart was burning too. If we do things with our heart, the result will be very different. Only when we are silent can we listen to God with your heart. My heart was cleansed through reconciliation and the Eucharist.
Thanks to Sister Grace for her guidance and to APCs for their tolerance and acceptance. What a different retreat! I went home with peace, grace and joy.
Sister Grace
APC SPIRITUAL DIRECTOR'S SAY ON THE RETREAT
I felt so joyful and delighted at reading all the rich varieties of comments from the retreatants. The Holy Spirit was really present among us. As Fr Paul Kam taught us, the Spirit was actively sitting in each one's heart, stirring that person to "feel" his presence and be transformed by him. Praise the Lord and thanks be to his loving kindness and mercy.
For me too, it was a time of restful quiet, especially after the last few hectic days of trying to meet the few deadlines before this important date. As a Religious, trained to catch the Lord's "real presence" in the Blessed Sacrament, I enjoyed the precious moments with the Lord in the chapel. How I wished everyone knew this secret of "being" with the Lord, away from temptations of busyness and distractions. The two periods of ADORATION were good opportunities for us to enter into the "presence" of the Lord, to remain silently in front of him and just stay there, not having any need to say anything.
My grateful thanks to all concerned with organizing this retreat, and thanks to all those who responded to the invitation of the Lord to stay with him for those brief three days.
We have indeed experienced our Resurrection with the Lord, alleluia.
Let us go forth to tell the whole world about this Good News, alleluia.
This year, we had our annual retreat at the St Paul's House of Prayer in Sheung Shui. We came together to reflect, recap and refresh our directions for the year. Under the guidance of Father Paul Kam and Sister Grace, we were blessed with a wonderful spiritual time as shared by our members below.

Maria Chan
The retreat from 1-3 April, 2016 was the sixth APC annual retreat I have attended. This time, we were honoured to have Fr Paul Kam, a young priest, as our spiritual director. I enjoyed this retreat and came to understand what is God's will, that prayers are acts of entrustment to God and not deals with Him, and what is most important is our relationship with Jesus, learning how to be merciful like him, practising his teaching and living out the gospel. I also felt the Lord's joy within our community through our cooperation and sacrifices.
Thanks to some of the APCs for explaining to us the mission of the Pauline apostles and the purposes of the Pauline bookshops. The bookshops are not commercial setups aiming to make money but are places radiating Christ's light and warmth and serving people's spiritual needs. I understood the spirit and mission of the APC more now. This helped to strengthen my cooperation with the Sisters and other members and live out Christ's spirit in my everyday life.
Thanks to Sr Grace for nurturing us, so that we can improve and grow. May God bless the Daughters of St Paul and the Association of Pauline Cooperators and grant them peace.














Daphanie
The reflection of "3Hs"
Jesus' resurrection is core of Christian faith. However, for me, a lukewarm catholic, it was just an empty thought.
However, in this retreat during these eight Easter holidays, my faith was rekindled by the true light of Jesus' resurrection.
Through an icon, Fr Kam discussed with us the familiar parable of the Good Samaritan. However, this time I felt beyond my ordinary experience of reading the Bible. I saw myself as one of the robbers in the parable. Seeing the weak trapped in pain, not only did I not share in his suffering, I even continued to add to his ordeal! I also saw myself as the hard-hearted priest! And the indifferent Levi! I even fell short of the inn-keeper who served the injured man warm-heartedly. Who then is the Samaritan?
At different stages of our lives, we may have been the robber, the feelingless priest and Levi. But if we always think of the 3Hs: Head to Think, Heart to Feel, Hand to Do, we can always fulfill the new Christian commandment: "Love your neighbor"!
Goretti
Thank you, Holy Spirit, for guiding us in this retreat so that we could have three perfect spiritual days. Through reconciliation, my soul was cleansed and I could renew myself. Through the Eucharist, I was nourished. Please help me make good use of these two sacraments so that I could embark on the road of conversion and sanctification. This we pray in the name of the Jesus Christ. Amen
Maria Lui
In this retreat, I once again experienced God's mercy and love. On entering the St. Paul's House of Prayer, the first thing I saw was the calligraphic couplets:
"樂嘗道路苦,静伴聖言往,樂步真理路,靜聽佳音報"
(Joyfully tasting the bitterness along the road; Silently accompanying the Word on His way.
Joyfully walking along the road of truth; silently listening to the Good News).
The words helped me to let go my worldly thoughts and come into Jesus.
Fr Paul Kam's reminder:
"口為主靜 , 心為主開 , 心為主靜, 口為主開"
(Be silent and listen to God with your heart. Open up and and speak out for Him with your heart.)
gave me new ideas for thoughts. The Gospel, icon and reflection helped me to understand my current situation and my relationships with God and others more. With that understanding, I could renew myself. Father Kam's reminder of Pope Francis' "3Hs" - Head to think, heart to feel, hand to do – would help me to live out my faith as a Christian for the rest of my life.
The Adorations and the praying the rosary gave me the opportunities to be silent and come near Christ an Mother Mary. These were the times I most enjoyed. During the Eucharist and the meals, I felt the presence of our Lord among us. We spent the time in joy and harmony, sharing God's blessing. Thanks to Sr Grace for her leadership and the APC members for their cooperation and sharing, the retreat was concluded with joy and thanksgiving.
Thank you, Lord, for all the blessing.
Kit Chu
Thanks to Fr Paul Kam for guiding us to take a deeper look at the Gospel passages of "The Appearance on the Road to Emmaus" (Luke 24:13-35) and "The Parable of the Good Samaritan" (Luke 10:25-37) and reminding us of Pope Francis' "3Hs" – Head to think, Heart to feel and Hand to do.
When I looked at my relationship with God, I often thought about what to do to return his love and blessings. Sometimes I felt guilty for not doing something concrete. This retreat reminded me that I was using my head to respond to God's love. From now on, I'll use my heart to feel and respond to Him. I'll let Him light up my heart with the same fire that filled the two disciples who met Jesus on the road to Emmaus. Let His love transform me into a good Samaritan who bears witness for him by loving and caring for others.
Sylvia Lin
"口為主靜 , 心為主開 , 心為主靜, 口為主開"
(Be silent and listen to God with your heart.;
Open up and and speak out for Him with your heart.)
Living in this busy and complicated society, people will gradually become superficial and impatient. In this retreat, Fr Paul Kam taught us, first of all, to be silent. In these few days, I tried hard not to speak but ate quietly and walked quietly. I learnt to be silent and tried to hear what God was telling me.
Only when we are silent can our hearts truly stay calm and peaceful, weeding out the rotten and opening up to God to listen to his teaching. Afterwards, when we speak, what comes out of our mouths will be the Good News of the Lord. Alleluia!