中文




English
St Paul Media Centre: Unit 340 Pioneer Centre, 750 Nathan Road, Kowloon, Hong Kong (Prince Edward MTR Exit B2) Tel: 9127 9624 Opening Hours: Monday 12-6pm; Tuesday-Sunday 12-7pm
Copyright © Daughters of St Paul 2016. All rights reserved. 版權所有 不得轉載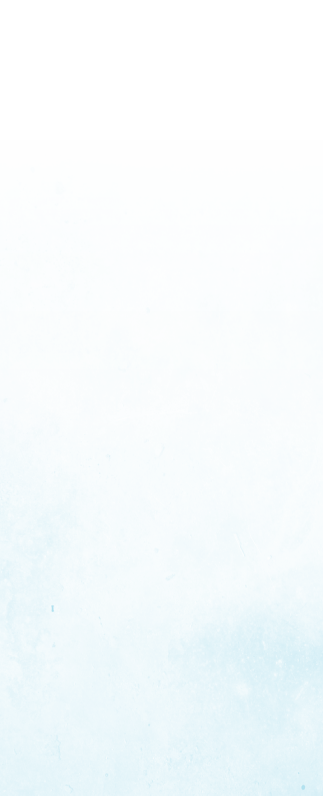 Working alongside the Sisters in book displays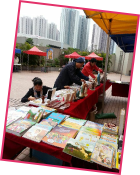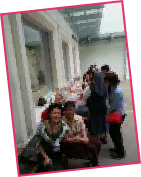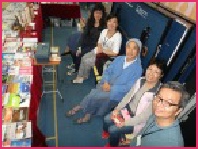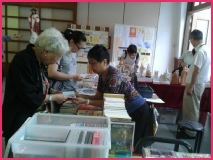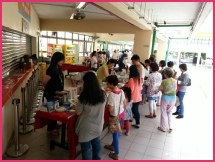 away wonderful memories and beautiful friendships. The retreat house was also very comfortable, with warm surroundings, and their services very efficient, for which we thank everyone.
On Day 1, Friday evening, after dinner, there was the first session, during which all participants introduced themselves. They also expressed their expectation and hope by writing it on a big poster in view of everyone. Many participants wanted to unburden themselves during that weekend, to let go of all that bothered them, and looked forward to a holy breeze from the Holy Spirit to refresh their souls. To end the day a touching film was shown about the last 12 days of a boy's life. This triggered some moving sharings of personal experiences of loss and grief. Everyone admired the deep faith, trust and acceptance of God's divine plan that was revealed in the sharing.
On Day 2, Saturday, the community started with Holy Mass. After Breakfast they prayed Morning Lauds, followed by Jesuit Father Tsang's first talk on Evangelisation.
To evangelise is a command of the Lord, and St Paul says WOE TO ME IF I DO NOT PREACH IT (the Gospel), FOR AN OBLIGATION HAS BEEN IMPOSED ON ME (1Cor 9: 16). The first step to preach Jesus is to witness to him with our own life. But first we must know Jesus so we can show others what he is like. Human reasoning cannot fathom God, only Jesus could reveal God to us.
In meeting people we come to know many other religions. Are all religions the same? Can everyone be saved in their religion? Fr Tsang said that each religion contains some seeds of the Truth but only Jesus possesses the whole Truth because he is TRUTH. The Catholic Church is not the source of salvation, Jesus is. The Church is the instrument of salvation. We can read Catholic Catechism nos. 836-846. Even though Vatican Council teaches that those upright persons with a correct conscience can be saved, still we need to evangelise and show the true Christ to them. They need to know who is the real Benefactor of this world so to rejoice in his goodness and divine mercy. Jesus is the best gift we can give to those upright people who can be termed "anonymous Christians". This means that if they could understand who Jesus is, then they would have accepted him. But through no fault of their own, they did not have the chance to know Jesus.
After the talk there were questions and answers on the topic. One good resolution that followed was the desire to be more daring to engage in inter-religious dialogue with people we meet.
The second Talk was on Mission.
Again Fr Tsang refers to our mission to announce the Gospel of Jesus Christ. He said the Holy Spirit will suggest how to follow Jesus so that people can see him in us. But we must be more learned in our faith. It is not enough to know and to talk about Jesus but we must "walk our talk." And one big requirement is PRAYER.
In the Gospel we see Jesus praying before every major step he took. Abraham and Moses all prayed. We need God's grace and help to do all the things to be done. So we must nourish our spiritual life and get the strength and motivation for our mission. We have also to care for the spiritual welfare of new Catholics otherwise they will be snatched away by the aggressive Christian sects who show more care and concern for them.
As the Year of the Faith is approaching, Fr Tsang hopes that our faith can be renewed and strengthened. Obstacles like the evil one, worldliness, materialism and our inflated ego, have to be overcome to maintain our faith and follow in the footsteps of Jesus. An example of following the world and neglecting the faith is the story of the government giving money to villagers who wanted to go to Marian shrines. Since the government could not stop them going to the shrines, their clever scheme worked. With the money from the government, the villagers went to do shopping instead of going to the shrines! They went to "worship the golden calf and forgot about the God who saved them."
In the afternoon a Penitential Service helped the participants to look at themselves and re-organise their lives for their future spiritual renewal and recommitment to the Pauline mission. The Sacrament of Reconciliation was a great help to go forward in the spiritual journey. The Rosary was recited at Night Prayer, in honour of the Blessed Mother. Then another inspiring film was shown.
On Day 3, Sunday, Holy Mass preceded Breakfast and Morning Prayer. Since it was the feast of the Body and Blood of Christ, the Vietnamese priest gave a very inspiring sermon full of practical helpfulness. Just as a baby needs fresh air, healthy food and exercise to grow so we too need the Body of Christ, prayer and service to others to grow in our faith.
The first talk was given by Sr Rosa Teng, the spiritual director of the Taipei Pauline Cooperators. She traced the media developments and introduced the Pauline Cooperators of Taiwan who have been members for almost 20 years.
Sr Ida also spoke on the Pauline Spirituality, of the need to base our spiritual life on the Word of God. She also shared a story of how our Pauline Book Centre is a place where people can find God. It is not just a shop for selling things but where people know they can receive a warm welcome and friendship in the Lord.
In the afternoon there was a brief Adoration with the Blessed Sacrament exposed for us to worship and to bring us closer to Jesus. During the adoration, each participant wrote their Spiritual Program on a card which were then offered to the Lord for his blessing. This symbolic act made us more aware of our commitment to the Lord and to his service.
Finally with so much warm fellowship, prayer, meditation, reflection and good hospitality, the Retreat ended and everyone was filled with gratitude and joy, now looking forward to repeat this wonderful time with the Lord and with one another. All thanks to everyone involved in the planning, in the running and particpating of this beautiful time with the Lord and with one another.
SISTER GRACE LEE, FSP
TAIWAN AND HONG KONG COOPERATORS - A SPIRITUAL AND SOCIAL ENCOUNTER WITH THE LORD AND WITH ONE ANOTHER

The weekend of 8-10 June 2012 was memorable and enriching for the 18 Pauline Cooperators who met in a retreat house in Taoyuan, Taiwan.
Nine members came from Taipei, seven from Hong Kong and two from Taichung, Taiwan. Three Daughters of St Paul, Sr Ida Porrino and Sr Rosa Teng of Taipei, and Sr Grace Lee of Hong Kong who are their spiritual directors, and a Jesuit priest, Fr Tsang, Director of the Theology Dept of Fujen Catholic University, Taiwan, assisted in the Encounter.
This retreat and social encounter took almost one year in preparation. The host country, Taipei, did a marvelous job in organizing and welcoming all the participants. Everyone was most satisfied with the outcome, and took