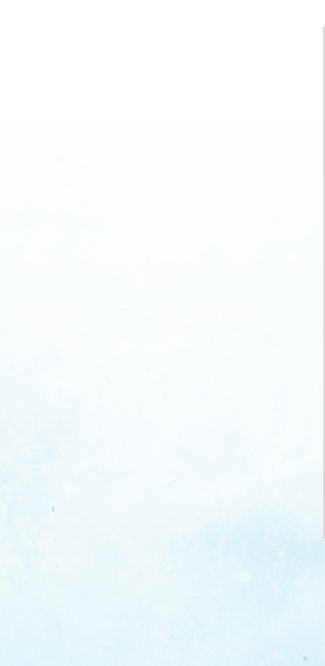 Working alongside the Sisters in book displays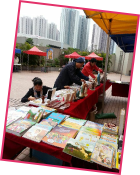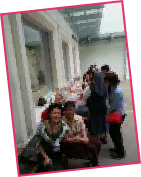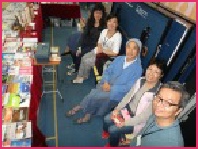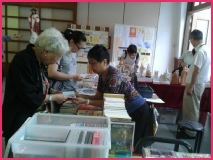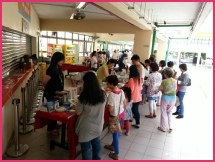 Sr. Chen Hsiao-ping and Sr. Maria Assunta of the Daughters of St Paul proclaimed their Perpetual Profession of Wows on 26 October, 2019 at Taiwan Catholic Regional Seminary. Eucharistic liturgy was hosted by Archbishop John Hung Shan-chuan and concelebrated with 20 priests. It was a sacred ceremony with great solemnity.
Sr. Chen was born in Changhua, Taiwan. She has a family of 7 brothers and sisters, and she is the fourth. She was deeply touched by God when she received from her friend a CD named Stream of Praise. She got to know the Catholic beliefs and then attended the Rite of Christian Initiation. Sr Chen was baptized in 2007. After the baptism, she took part in the church activity "Weekend Growth Camp", where she met Sr. Su Rui-huan of Fsp who shared her faith in God and life's journey in vocation. She was attracted by Sr. Su's religious life. During the camps, she recalled that she had aspirations to become to a Catholic Sister when she was in elementary school. Sr Chen entered the seminary in 2010. She professed the first vow in 2014 and was sent to Rome to prepare for the Perpetual Profession of Vows in 2018.
The Mass began with a song of the Pauline family "You are the Way, the Truth and the Life." In the homily, Archbishop Hong gave praise to the work of the Pauline Sisters. They followed Jesus Master faithfully and lived out the Way, the Truth and the Life of Jesus Christ. The book centers were focal points of apostolate to spread the Gospel through the means of social communication. After the homily, the two Sisters made their Perpetual Profession of Vows of chastity, obedience and poverty, and received the Archbishop's blessing. The vowers together with their parents dedicated the bread and wine to Archbishop Hong, symbolizing that they would dedicate their lovely daughters to God and the church. Before the end of the Mass, Sr. Chen gave special thanks to her mother for her presence today and for her blessings so that she could give all her love to God without any worries. She was also grateful to the Fsp community for their encouragement and support and to her family members, friends from different areas and attendees who came to witness this wonderful event of grace.
We, six Pauline Cooperators, came to Taiwan to witness Sr. Chen's Perpetual Profession of Vows and offered our blessings. May God's abundant blessings and grace filled Sr Chen on her way to serve and glorify Him.
Dominic Lau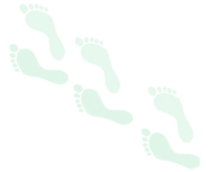 Sr. Chen Hsiao-ping's Perpetual Profession of Vows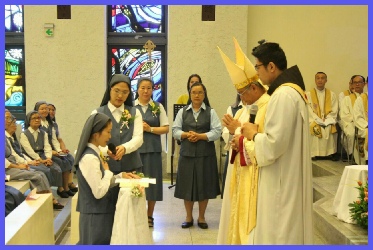 中文




English
St Paul Media Centre: Unit 340 Pioneer Centre, 750 Nathan Road, Kowloon, Hong Kong (Prince Edward MTR Exit B2) Tel: 9127 9624 Opening Hours: Monday 12-6pm; Tuesday-Sunday 12-7pm
Copyright © Daughters of St Paul 2016. All rights reserved. 版權所有 不得轉載