中文




English
St Paul Media Centre: Unit 340 Pioneer Centre, 750 Nathan Road, Kowloon, Hong Kong (Prince Edward MTR Exit B2) Tel: 9127 9624 Opening Hours: Monday 12-6pm; Tuesday-Sunday 12-7pm
Copyright © Daughters of St Paul 2016. All rights reserved. 版權所有 不得轉載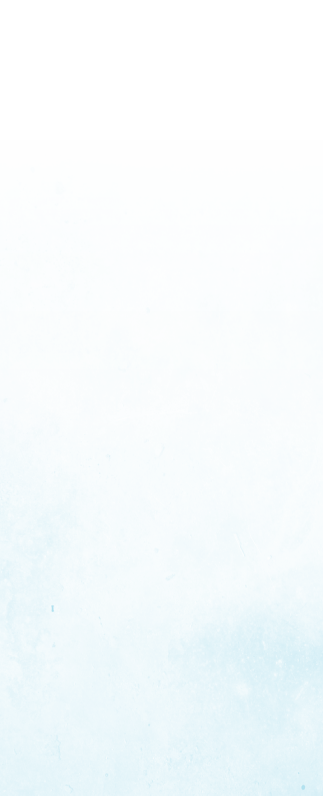 Working alongside the Sisters in book displays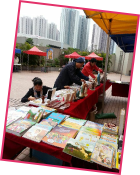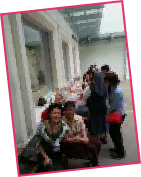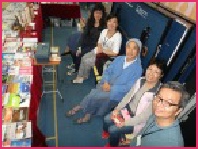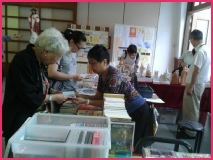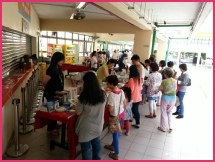 Date : 29 April - 1 May 2017
Place : Tak Loy Centre, Taoyuan, Taiwan
Weather : Perfect

PAULINE COOPERATORS' TAIWAN RETREAT 2017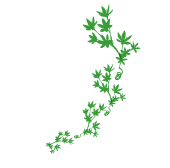 Dominic Lau
Five Years
Five years ago, in early summer, I lay down my heavy workload and went to Taiwan for a three-day retreat with the Pauline Cooperators from Hong Kong and Taiwan, thus giving myself a few beautiful days of peace and tranquility. We stayed in the Tak Loy Centre in Taoyuan. It was a nine-storey building situated near a little river, with its main entrance facing the Taoyuan Arena. Not far from the Centre was an open market. Along the bridge were fruit stalls, tables set up by the cooked food stalls and peddlers selling grocery, tea leaves and plants on the ground. Tak Loy Centre was managed was run by the Little Sisters. We were told that most of the young Sisters in the congregation came from Vietnam.
That was the first time we met the Taiwan Cooperators. Although we all belong to the Pauline Family, it was rare for us to meet and sit down together to share our everyday lives, talk about the difficulties we encounter when living out our faith, exchange experiences and encourage one another. During the retreat, Father Zeng Qinggu encouraged us to get to know the truth, differentiate right from wrong and bear witness for God in our everyday lives. Everyone should prepare his soul well, overcome one's ego and be humble, resist the bad habit of reaping without labour and replace it with hard work and persistence. After our retreat, we toured Hualien and returned home with unforgettable and sweet memories.
That was April 2007. Today, five years later, I came to Taoyuan again. The place and the scenery were the same but the feelings were different. Tak Loy Centre looked the same. It hardly changed; it was still simple and quiet. The only difference was with the Sisters there. There were less Sisters and most of them were elderly. Last year, a friend of mine gave me a book entitled Lei Ming Yuan and China written by Zhao Ya Bo. Lei Ming Yuan was a Belgian missionary who spent his whole life on missionary work in China. Father Lei established the Little Sisters in 1929 in the county of Anguo, Hebei, China, whose mission was to spread the gospel with total renunciation, true charity and constant joy. In addition to Taiwan, Tak Loy was also set up in Vietnam, the Philippines, the United States and Canada to serve the local people and bring the gospel to them. The open market nearby was still there and was as busy and lively as before. The place has not changed much but I have. I have retired for a year now.
There were less Cooperators from Hong Kong and Taiwan attending this retreat. None from Taichung came as the Cooperators were either deceased or too elderly and the association was almost dissolved. However, in Kaohsiung, a married couple newly joined. Although there were fewer participants, the atmosphere was not affected. We felt closer and more in tune with one another. In the end, all suggested setting up a platform over the internet for communication between the Taiwan and Hong Kong Cooperators. All believed that it would facilitate and enhance communication of the two groups. May the Taiwan and Hong Kong Cooperators, under the leadership of the Holy Spirit, grow close and become a big family, living as one in the love of the Lord.
Remember in the first session, Father Li Zhao Yen pointed out that there were three levels in the spirituality of St Paul: the light of Christ, the crucifix of Christ and the love of Christ. If we were willing to open our hearts and let God's call or revelation touch our hearts, and respond and act on them, then we would truly experience the love of God and know how to love God and love others. In the second session, Father Li said that there were three dimensions in St Paul's life: servant, suffering and freedom. We understood that in life suffering or setbacks were inevitable. The most important thing was how we face them. If we could learn from St Paul's experience and his attitude towards faith, then we would understand that hardship was in fact a form of a test because faith and love needed to be purified through suffering, and our faith could only come through in our weakness. When we met suffering and adversity, we must imitate the spirit of St Paul - pray more, rely on God, trust in His arrangements, open up ourselves, receive God's gift and repent. Then, God would accompanied us and help us to face our difficulties with courage and solve the problem. Five years, time flew by so swiftly. Looking back, what about our journey of faith? Have we progressed or regressed? I attend Sunday Mass as usual and often thank God in my prayers but in my daily life I am still weak and often do wrong. Have I treated God in the same way I treated my mobile phone – holding on to it and not letting go? Pray that God would help me always to open up myself and let the light of Christ penetrate my heart and experience God's power and grace. When I have come through the shackles of life and overcome its sufferings, I will not be afraid of them anymore. Jesus will give me freedom and courage to overcome different difficulties and pains.
Thank God for introducing us to Lin Shu Zhen. With her careful arrangements, we continued our Taiwan trip after our retreat and visited places of historic interest and scenic beauty like Jiaosi, Sun Moon Lake, Taichung, Alishan, Chiayi, Jinfu Shan and Kaohsiung. The trip was comfortable and enjoyable. While appreciating God's creation such as sunrise, natural beauty, trees with flowers and fruits, we felt peace and tranquility. No matter how beautiful the scenery was, we had to get back to mundane things. We could only bring our thanksgiving and memories back to Hong Kong and let God's words in our heart surface. May be that was the best blessing.
Maria Lam
Meeting Between the East Asia Pauline Cooperators
When I decided to join the Taiwan retreat, I just took it as a trip which I had always wanted to take. But what I experienced was very much different from what I imagined.
The Taiwan Cooperators were sincere and down-to-earth people. They were committed and had a sense of mission, and they were significantly different from me. In this three-day retreat, I felt that we were one family and we were really united.
These three days were well planned. There were lectures given by Father Li, sharing by the Sisters and learning of the chapter and mission of the Pauline Cooperators. All these were valuable experiences. Besides, there were also relaxing movie appreciation nights, and the retreat concluded with a pilgrimage to the Mount of Our Lady.
Father Li Zhao Yun's lectures:
The first lecture was about the three levels of St. Paul, the apostle's spirituality: the light of Christ, the crucifix of Christ and the love of Christ.
The second lecture was about the three dimensions of St. Paul, the apostle's life: servant, suffering and freedom.
If there is only glory in our faith and no cross, then there is no faith. Our faith is the Christ on the cross. The crucified Christ obeyed God, accepted the pain on the cross and glorified the love of God.
If love is not accompanied by action, then it has no relationship with faith and it is not perfect. A Christian with faith is full of power and life experiences of love, so people can see that he is a Christian by the life he lives. Because I have God in my heart, my life is different. My life is not my life but Christ living within me.
After the retreat, we, the Hong Kong Cooperators, continued our pilgrimage. Because we did not have enough time to prepare and plan our trip, sometimes we did not know which was the better place to go. But even we did not have plans, we had God to lead our way. All was well and the trip was smooth and everyone was happy. When there were many people, there were many views. Luckily we had Chum to reorganise things. We discussed our plans again and continued our trip. Thank you!
Thanks to God for this trip to Taiwan. We had two opportunities of watching the sunrise, but to enjoy the beauty of God's creation, we had to sacrifice our sleeping time. At Alishan, we watched with wonder at the sun coming out of the layers of clouds and rising up to the sky. That moment of amazement came and gone quickly.
The sunrise at Jin Fu Shan was very different - the sun rays breaking through dawn and the sun gradually rising high up in the sky. It was like light coming into darkness and God said let there be light and there was light. Light forced out darkness and the sky was slowly covered by light. Light came into man's life, full of love and blessing. Besides relying on God's Word, we basked in God's light and His love. We should open ourselves to God so that His light could shine in our lives and we could live with love. Let us feel all the blessings God has prepared for us.
Thanks be to Sister Grace and all the Pauline Cooperators for your tolerance and patience. I really felt that we were a harmonious community. Thank you and God bless!
31 May 2017
Sylvia Lin
My Second Retreat to Taiwan
This year, nine of us went to Taiwan for a three-day retreat, from 28-30 April, 2017. Our annual retreat has always been able to cleanse my soul and wash away the dust piled up in my heart.
This is the second time I went to Taiwan for a retreat. The first time was five years ago. Both times, the retreat took place in early summer and in Tak Loy Retreat Centre which was opposite the Taoyuan Dome and run by the Little Sisters. I still remember the extremely bad weather we encountered five years ago. Not only was there heavy rain, but flooding in Taoyuan Airport too, which halted the landing and taking off of the planes. We also experienced earthquake in the middle of the night in the retreat centre. May be it was our faith in God, we were unperturbed and took it calmly. It was only later when we learned from the news that it was a Richter scale 7 earthquake that we were a bit afraid as an afterthought.
The number of participants for this retreat was significantly less than the previous one. The APCs in Taichung were getting old and without new members, it was dissolved. Lack of new members is a problem the APCs in Hong Kong and Taiwan have to face. With the guidance of the Holy Spirit, we hope that more new people will join us.
These three days of living together as a community included lectures and sharing by Father Lee and the Pauline Sisters. Sister Ida also explained to us in detail the chapter and mission of the Pauline Cooperators.
In his first lecture, Father Li Zhao Yen talked about the three levels of St Paul's spirituality: the light of Christ, the crucifix of Christ and the love of Christ. In his second lecture, he talked about the three dimensions of St Paul's apostolic life: servant, suffering and freedom. Each of us has our own cross. Our faith includes glory and the crucifix. When we are carrying our own heavy crosses, we only have to pray, trust in God, and hold strong to our faith, God will walk with us and, through suffering, we will learn to comprehend God's salvation.
After the three-day retreat, under the leadership of the Sisters, the Taiwan and Hong Kong APCs went on a pilgrimage to the Mount of Our Lady.
After that, thanks to the arrangement of our sister-in-Christ, Lin Shu Zhen, the Hong Kong APCs visited the Sun Moon Lake, Alishan and other attractions. Finally, we went to the Mount of Beatitudes where we felt the development and efforts of the Catholic Church in Taiwan.
Even though we did not want to end this twelve-day visit to Taiwan, we had to. We came back to Hong Kong with a heart full of joy to resume our lives and continue in our faith.