Next
Visit our Media Centre in Pioneer Centre in Mongkok for more good books and DVDs.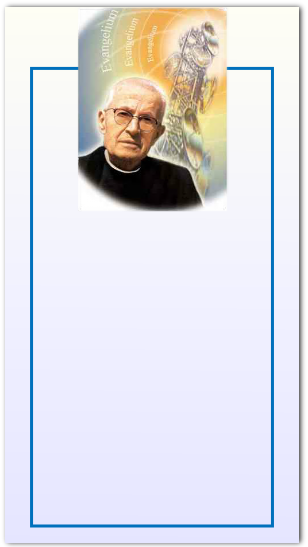 Our MEDIA CENTRES
are focal points of apostolate.
They are not commercial shops
but centres of service
for the people.
They do not have customers
only cooperators.
They are not for business.
They are centres of light and warmth
in Jesus Christ.
The Media Centre
is a temple
where there is the Good News.
The counter
is a platform of Truth.
Blessed James Alberione,
Founder of the Pauline Family






The author, Pauline sister Clare Ukken, has given a complete guide to living this important period of our liturgical year. She explains the meaning of Lent, then she displays all the 40 days of Lent with their readings and spiritual resources for a fruitful Lenten experience.
Practically, everything has been done for the reader. They have only to hold this book in their hand each day of Lent, and they can read the Word of God. After the reading comes a brief meditation, followed by a prayer from the Psalms and concluded with a Lenten action.
Most of the time, simplicity in our spiritual life gets the best results. So here is a simple book with simple suggestions and reflections. All the reader needs to do now is to pray fervently for the grace of God to undertake this Lenten practice earnestly and to have the courage to follow it to the end, which is the Resurrection.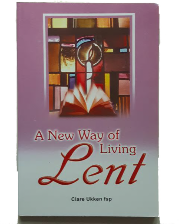 There are only a limited number of copies of this book, priced at $51.

Book Review by Sr Grace Lee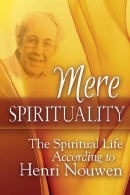 MERE SPIRITUALITY- the spiritual life according to Henri Nouwen
By Wil Hernandez, PhD, Obl, OSB
Foreword by Ronald Rolheiser
Spirituality at its most basic, is attention to the life of the spirit in us.
Here the author says that an authentic spiritual life is centered on the heart.
A heart-filled life consists of three dimensions: 1) a life set apart for God in communion, 2) a life shared with others in bonding and connectedness, 3) a life given to service, hospitality and compassion.
The reader can enjoy all the richness of Henri Nouwen's books through the skillful synthesis of the author. You need to read this book slowly and attentively to benefit from the spiritual treasures contained in it.
St Paul Publications brings this amazing book at a most modest price.
This is sharing God's love with everyone.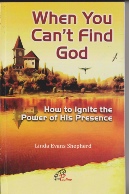 This book will lead you to find God and reveal the power of his presence in your life.
In these 12 chapters you can learn how to find God in your circumstances, your own peculiar circumstance not just the normal circumstance.
You will also find five keys to survive difficult times and most of all, to give all your troubles to God. As you stand against the darkness, you can pray to overcome the spirit of strife and to achieve a breakthrough.
The author advises to place all trust in the God who can fill us with his grace and favour, this God who can heal us and bestow hope and peace in our life. This peace surpasses all understanding and is the real joy that fills our hearts beyond our expectations.
I find great pleasure in reading this book. It seems to fulfill all my unspoken desires and yearning for the love which comes with the real presence of God in me. I seek the God who is the joy of my life and his joy is the strength that carries me through all kinds of weather until I rest in God for evermore.
WHEN YOU CAN'T FIND GOD by Linda Evans Shepherd
Published by Pauline Sisters Bombay Society

Books that heal and inspire
Our Popes and their messages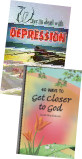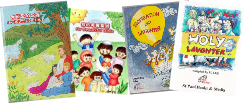 中文




English
St Paul Media Centre: Unit 340 Pioneer Centre, 750 Nathan Road, Kowloon, Hong Kong (Prince Edward MTR Exit B2) Tel: 9127 9624 Opening Hours: Monday 12-6pm; Tuesday-Sunday 12-7pm
Copyright © Daughters of St Paul 2016. All rights reserved. 版權所有 不得轉載