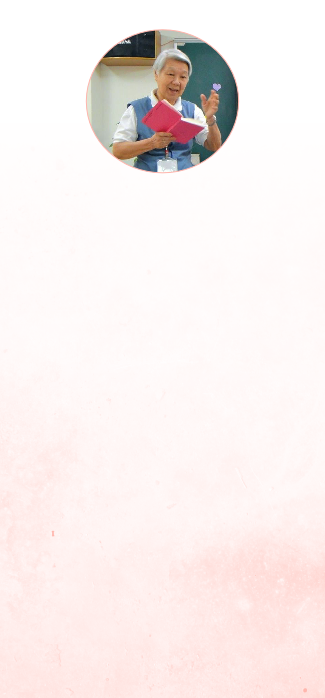 Sr Mary Grace Lee is a Singaporean who joined the DAUGHTERS OF ST PAUL in 1960. In 2013, she celebrated her Golden Jubilee. Sr Grace just turned 80 in July this year. But age doesn't show in her demeanour and endeavour. She is as energetic and quick-minded as ever, always on the move, inspiring and drawing out the best in those around her.
Sr Grace likes reading and writing. She chose to join the DAUGHTERS OF ST PAUL because this congregation uses the media for evangelization. Sr Grace has done radio work in the Philippines, and also did translating, writing and publishing books in India, in Singapore and now in Hong Kong. Apart from the articles on this website, she has written 5 books – Holy Laughter, Inspiration and Laughter, Mini Prayer Book, My Beautiful Bible and My Beloved Bible.
My Beloved Bible just came out of the press. It makes a good reading for children in this summer. The colourful and illustrated stories, together with the "Golden Words" from the Bible text, will help children remember the key words and messages in the Bible and strengthen their faith.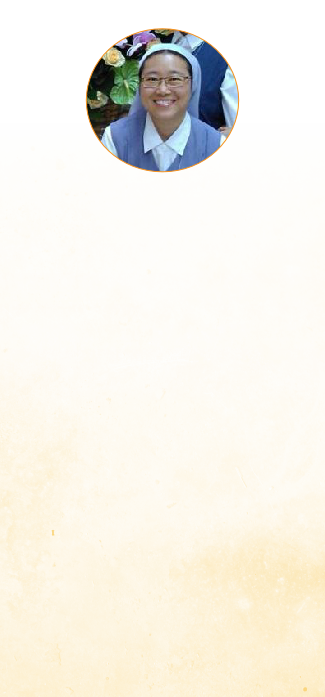 Sr Gesuina Seo comes from Korea. She has been in Hong Kong for 10 years. Sr Gesuina can read and write Chinese and speak Cantonese with a Korean intonation. Sr Gesuina is easy to get along with. She is cheerful, has a sense of humour, and laughs merrily. She likes drawing as you can see it in Sister's Post-it.
The Post-it drawings are mostly illustrations of the small incidents in our everyday life to which we seldom attach any significance. But coupled with the simple texts, they are good reminders of our relationship with God and with our neighbour as Christians.
The Post-its often bring to mind the beatitude of "Blessed are the pure in heart, for they will see God." Let us pray for a clean and simple heart, and join Sr Gesuina in finding God in our daily life and be grateful for the gifts God has given us.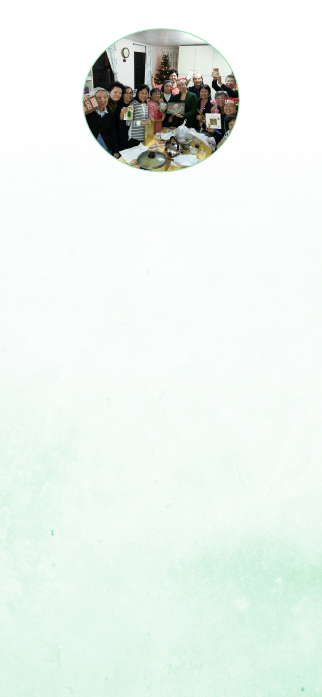 APCs are members of the Association of Pauline Cooperators. We meet every second Saturday of the month. During the meetings, we have the Eucharistic Adoration, an hour of singing hymns, praying, reading the Bible, reflecting and sharing. We also learn about the spirituality of the Pauline Family, St Paul, the Bible etc.; discussion on the work of the Association and sharing of food and laughter. An important part of our meeting is to sign up for the mission initiatives of the sisters in their church and school book displays. Two members also help to manage the St Paul Media Centre in Pioneer Centre.
The Association of Pauline Cooperators was established by Fr James Alberione in Italy in 1917. However, in Hong Kong, we only have a history of eight years. We are learning and finding our way. We are a mixed lot with different talents and skills. Some of us are good speakers and writers, some are good planners and organizers, while some are good doers and supporters. But we all appreciate one another and enjoy our time together. You're welcome to join us.

"I am the way and the truth and the life" John 14:6
「我是道路、真理、生命」若14:6
中文




English
St Paul Media Centre: Unit 340 Pioneer Centre, 750 Nathan Road, Kowloon, Hong Kong (Prince Edward MTR Exit B2) Tel: 9127 9624 Opening Hours: Monday 12-6pm; Tuesday-Sunday 12-7pm
Copyright © Daughters of St Paul 2016. All rights reserved. 版權所有 不得轉載