 Becoming a Pauline Cooperator
My name is "Dominic",I am a member of the Association of Pauline Cooperators over a year. I was not born in a Christian family but educated in a Catholic school. I have ever asked myself if I am a faithful Catholic because I find that the Bible has no place in my spiritual life. I feel I am not well nourished spiritually. Thanks to God, I came to know the Daughters of St Paul and became involved with them in their book mission.
Sr Grace encouraged members to attend the monthly prayer meeting. At the meeting, we pray, sing, read and meditate on a passage of the Gospel. The most important thing is to recognize and live St Paul's spirit and mission. Afterward, we speak and share freely our reflections on our daily life. I learned a lot from them and it helped me grow in my spiritual life. During the book mission, I saw sisters working tirelessly, handling many religious books and sacred objects for evangelizing. I was also very much impressed by their hard work and their willingness to live a poor life.
After some time of working with sisters in the book mission for the spread of the Gospel, I found that my interior inspiration has grown stronger and clearer. Although the work is trivial, it is not trivial. In addition, I can read materials from various religious books which not only broaden my horizons but also inspire my thinking. The books also help me strengthen my faith and testimony. Jesus said, I am the Way, the Truth and the Life. No one can come to the Father except through me (Jn14:6).In fact, it is quite difficult to bring the Word of God into our life. This can only happen when speak with God. To live the life of the Gospel, we need discipline, work hard and perseverance.
Now, I read and savour the Bible every day. I have never failed to be at Mass on Sundays and I try to pray and worship Jesus-Eucharist in Chapel. It teaches me how to pray in thanksgiving for my daily work. It also helps me to understand and accept those people that surround me. We understand we all live in different positions and play different roles. We will continue to face conflicts in life, but we place our complete trust on God, regardless of how God arranges our lives. Everyone should know ''those who live in poverty but are full of happiness, they are really blessed, they will enter the kingdom of heaven'',
We are able to serve the others, capable of giving to those in need, multiple a bit of light and act as God's instrument for evangelizing. This is the gift from the Lord. May Blessed James Alberione, Founder of the Pauline Family, inspire us to carry out the mission of bringing the Gospel to many people who are waiting for the Word of God. May he lead us to cooperate with the Pauline Sisters to do the apostolate of social communication, through books and all electronic media used by our society today.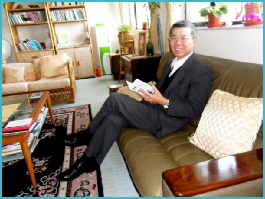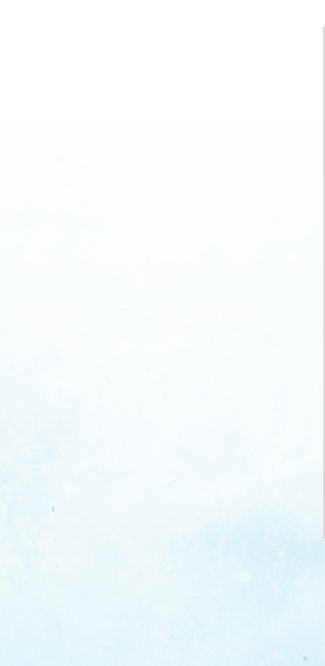 Working alongside the Sisters in book displays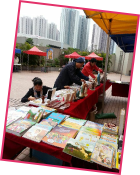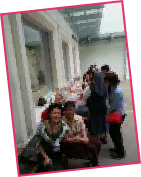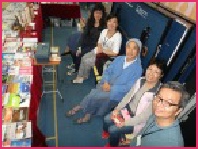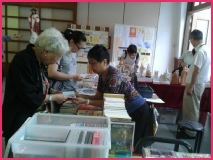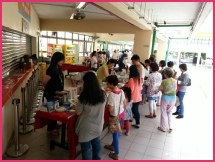 中文




English
St Paul Media Centre: Unit 340 Pioneer Centre, 750 Nathan Road, Kowloon, Hong Kong (Prince Edward MTR Exit B2) Tel: 9127 9624 Opening Hours: Monday 12-6pm; Tuesday-Sunday 12-7pm
Copyright © Daughters of St Paul 2016. All rights reserved. 版權所有 不得轉載