中文




English
St Paul Media Centre: Unit 340 Pioneer Centre, 750 Nathan Road, Kowloon, Hong Kong (Prince Edward MTR Exit B2) Tel: 9127 9624 Opening Hours: Monday 12 noon-6pm; Tuesday - Sunday 12 noon-7pm
Copyright © Daughters of St Paul 2016. All rights reserved. 版權所有 不得轉載






Working alongside the Sisters in book displays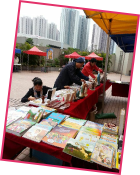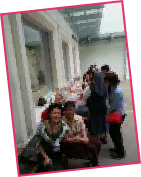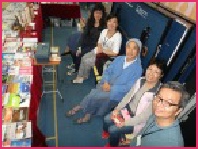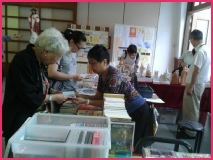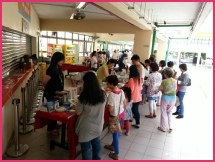 St Paul Mass Media participated in the Hong Kong Book Fair held at the Hong Kong Convention and Exhibition Centre from July 18 to July 24, 2018. The theme of this year was "Come and See". At the opening ceremony, Bishop Michael Ming-Cheung blessed the booths of the Catholic section in the Book Fair. He thanked the participating Christians for putting into practice the ministry of evangelization and encouraged them to share the message of the Gospel. The Diocesan section consisted of seven booths and a "God is Love" small-talk corner. During the seven-day Book Fair, many religious events and performances were conducted there, like introduction of new books, icon printing, talks and role-plays. Together with the Daughters of St. Paul, we introduced five new books in the "God is Love" small-talk corner. They were "Children Simple Catechism", "Iracconti di PAPA Francesco", "A Vacation with the Lord", "Open Mind ,Open Heart" and the DVD St. Thomas.
The Catholic Messengers of Green Consciousness took part in the Book Fair for the first time. Their focus was green environmental protection. Apart from exploring the faith of the 21st century, they advocated the interaction and harmony of three aspects: heaven, earth and man, and keeping peace with all creation.
By participating in the Book Fair, we hoped to achieve three things: firstly, to make use of this valuable opportunity for evangelization, that was, to interact with non-believers and, hopefully, answer some of their questions about our faith; secondly, to engage ourselves in serving Christians who were looking for religious books to enhance their spiritual life; and, lastly, to share our faith and experience of reading religious books with others.
The week-long Hong Kong Book Fair drew a record high of 1.04 million visitors.The event attracted 690 exhibitors from 39 countries. The theme of the Year is "Romance Literature". During the Book Fair, about 310 cultural events were held on-site, including seminars given by renowned writers, reading sessions hosted by noted writers and cultural performances at the Art Gallery.
As hundreds and thousands of attendees flocked to the Book Fair, we were given a good opportunity for evangelization. Apart from this event, we hope that under the guidance of the Holy Spirit and with the courage and determination God has granted us, we would continue our effort to promote faith cultivation and proclaim the Gospel through mass communications.
Dominic Lau
August 1, 2018