中文




English
St Paul Media Centre: Unit 340 Pioneer Centre, 750 Nathan Road, Kowloon, Hong Kong (Prince Edward MTR Exit B2) Tel: 9127 9624 Opening Hours: Monday 12 noon-6pm; Tuesday - Sunday 12 noon-7pm
Copyright © Daughters of St Paul 2016. All rights reserved. 版權所有 不得轉載






Working alongside the Sisters in book displays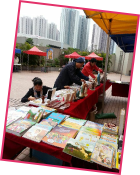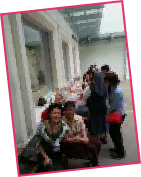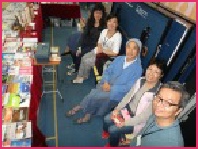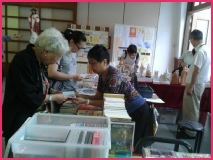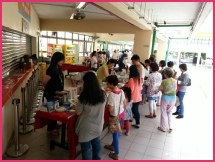 On December 10, members of APC went to the Home of Love of the Missionaries of Charity for evangelization. We arranged a Christmas party for some of their members, whereby we told them the Christmas story, quizzed them about it, played games with them, presented with gifts and shared refreshments with them. On that day, about 50 members came to the party. While most of them were the elderly, some were housewives and young children. The party went well and Sr Grace Lee presented gifts to the winners of the games. They seemed to enjoy every minute of the Christmas party.
Let me share with all of you my feelings and reflections after this Christmas project:
(1) Although the Jubilee Year of Mercy is over, we still strive to learn the finest details of Jesus' mercy - to warm people with our hands and serve the poor of the community, like St. Teresa of Calcutta, to give free service to the poorest of the poor with benevolence. Even though the corporal works we perform are few and small, when added up, they become many. The Lord makes our performances of these woks of mercy tests of our love for Him, and they can spread the message of "God is love" to all parts of world.
(2) Spiritual works of mercy is necessary, but it is not enough. Faith must be proved by deeds in our everyday life. Christ said that faith is to be lived out, and faith is dead without corporal works. We should follow the spirituality and teachings of St. Teresa of Calcutta, taking practical action to care for the poor and the elderly.
3) We should learn from the work of love and mercy of the Sisters of the Missionaries of Charity. They live in poverty and unconditionally serve people who are abandoned by society. Life impacts life. Their work glorifies God's love and mercy. Let us always pray for the Sisters.
Dominic
December 15, 1016