Working alongside the Sisters in book displays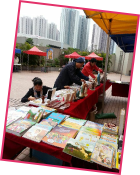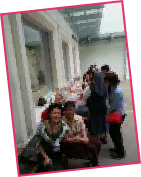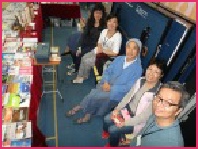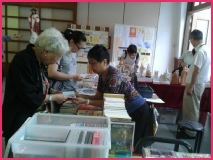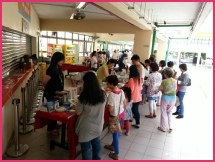 Every year the Pauline Cooperators carry out an outreach project to show our loving concern for the people especially for their spiritual welfare. This year we decided to ask Fr John Wotherspoon to help us carry out our Christmas project of feeding the poor and homeless of Yaumatei.
On Sunday evening of 18th December 2011, ten Pauline Cooperators and friends gathered at Yaumatei MTR exit to meet Father John Wotherspoon. First we went to the Yaumatei Clinic, the meeting point of the homeless people, to distribute meal boxes to them. Since we did not have such experiences before, some of us felt scared and frightened. But in the process, we seemed to have God's guidance and protection.
We realize that our good deeds may not have helped many people and there are so many people suffering and hungry. We want to live our faith in God through acts and deeds. Faith alone is quite dead. We need to have both faith and good deeds. To proclaim the Good News is a sacred duty of the Pauline Cooperators. We understand that giving witness to the Gospel and doing good are not easy, but our Lord directs our lives and fill us with courage and hope of spreading God's word and His unconditional love to others.
Dominic Lau
Pauline Cooperator
FEEDING THE POOR AND HOMELESS IN YAUMATEI 2011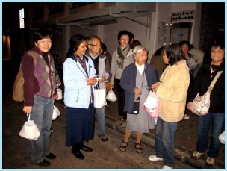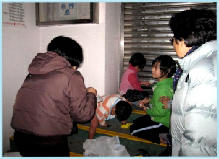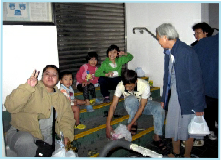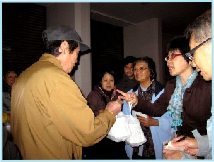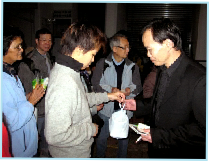 As we served the meal boxes and offered some religious leaflets to them, they showed us a deep feeling of gratitude and happiness. Among them, we were astonished to see a man taking care of three kids. Their father was alleged to have passed away and their mother addicted to gambling. She abandoned her children and paid that man to care for her children. We pitied the poor children who wandered in the streets and had nothing to eat. The youngest child did not even have proper pants . We bought a pair of pants for the child to put on.
From there we moved to a garden near Nathan Road. We found some underprivileged people and we gave them Christmas blessings and talked to them for a while, inviting them into our joyful celebration of the Good News. We hoped that they could understand that all of us are children of God.
中文




English
St Paul Media Centre: Unit 340 Pioneer Centre, 750 Nathan Road, Kowloon, Hong Kong (Prince Edward MTR Exit B2) Tel: 9127 9624 Opening Hours: Monday 12 noon-6pm; Tuesday - Sunday 12 noon-7pm
Copyright © Daughters of St Paul 2016. All rights reserved. 版權所有 不得轉載