中文




English
St Paul Media Centre: Unit 340 Pioneer Centre, 750 Nathan Road, Kowloon, Hong Kong (Prince Edward MTR Exit B2) Tel: 9127 9624 Opening Hours: Monday 12 noon-6pm; Tuesday - Sunday 12 noon-7pm
Copyright © Daughters of St Paul 2016. All rights reserved. 版權所有 不得轉載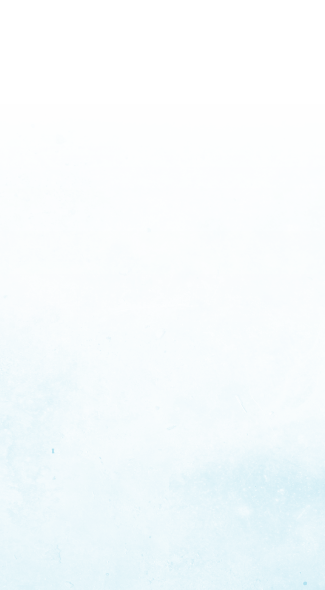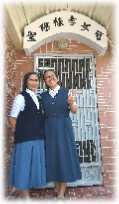 Established in 1905; in Hong Kong since 1978.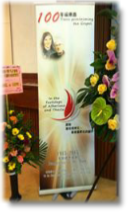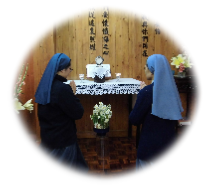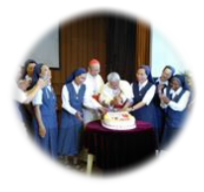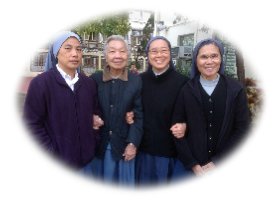 BISHOP CELEBRATES ST PAUL FEAST FOR DAUGHTERS OF ST PAUL 2009
Bishop John Tong celebrated the evening Mass for the Daughters of St Paul on the feast of St Paul, 30th June. More than 40 Pauline Cooperators and friends attended this important pauline event which included a cordial fellowship and supper.
Bishop Tong gave a very warm word of encouragement and
appreciation to the sisters during his homily and he expressed
three pastoral concerns to them. He said that the special charism
of the sisters in bringing the Word of God through books and other
media have contributed to the growth of faith for the Hong Kong
people, and he urged them to continue this ministry in the church.
The Pauline sisters go to the parishes every Sunday with their
books and media products. Most parish priests understand and
support this apostolate and ministry. When the people need more spiritual and moral help, they also turn to the sisters who fortunately have a small but well stocked Media Centre in a busy shopping Centre in Mongkok. The sisters not only indicate the books or media products to help the people but also listen to their worries and concerns and pray for them. The sisters also visit some of the 275 Catholic schools, bringing wholesome and religious materials to the students and teachers.
The Bishop expressed a second concern, regarding vocations in the diocese. Through the books and media products, the sisters try to rouse an awareness of vocation to the priesthood and religious life. Some seminarians also visit their Media Centre to find materials to help them in their spiritual and human formation.
The third pastoral concern of Bishop Tong refers to the many migrant workers in Hong Kong. Hong Kong Catholics are 350,000: one quarter of whom are foreigners. Since the Pauline community is international, Bishop Tong addresses this concern to them. The sisters minister to the Filipino groups with their monthly book and media display in St Joseph's Church, Garden Road. They bring all the books, religious articles and other materials to help the Filipinos in their faith life. The sisters also regularly distribute free books to the domestic workers, mostly through parish Filipino groups. One Filipina Pauline sister will also collaborate in the counseling services of the Diocesan Pastoral Centre for Filipinos.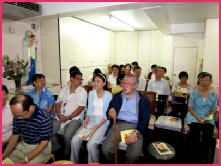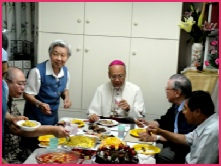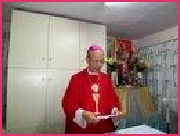 The community of the Daughters of St Paul consists of four sisters: two Koreans, one Singaporean and one Filipina. The newly founded Association of Pauline Cooperators begun in Oct 2008, now number 11 members who are tremendously active and zealous, who assist the sisters all the time in their ministry.Without them, the sisters will not be able to manage all their many pastoral activities. The sisters are following the example of their patron saint, St Paul, who worked hard to preach the Gospel and establish christian communities everywhere but who also were helped by many cooperators.