Authur: Sr Pauline Clare Ukken Price $51
The author has given a complete guide to living this important period of our liturgical year. She explains the meaning of Lent, then she displays all the 40 days of Lent with their readings and spiritual resources …
Spirituality at its most basic, is attention to the life of the spirit in us.
Here the author says that an authentic spiritual life is centered on the heart.
A heart-filled life consists of three dimensions…
MERE SPIRITUALITY- the spiritual life according to Henri Nouwen
Author: Wil Hernandez Price $50





OUR BEGINNINGS
1923 - 1925
Recounted by
Fr. Timothy Giaccardo
III
The first Daughters of St Paul were without a house for a month. In the meantime they concentrated their attention on forming their spirit. As a religious vocation, woman's call to work with the good press is something new, God had to create everything.
Every mo

rning the young women went to St Damian Church for Mass and communion. Canon Chiesa, the pastor of St Damian's, guided a meditation for the four young women each morning. In the afternoon, they made the Visit to the Blessed Sacrament. Once a week, the Theologian Alberione gave them a talk, providing them with guidance. Thus their spirit was born: God created it and made it grow.
Their work however remained unchanged. Since responsibility for the House rested upon the Theologian, the young women sought him out continually during the day concerning the shirts they were sewing for the military. Thus, in addition to being Spiritual Director to the seminarians and having to look after the welfare of the new sons entrusted to him by the Lord, he also had to find the time to worry about shirts.
In the meantime the Lord provided the young women with a house: a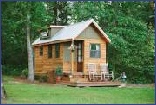 rented apartment in which they could combine their living quarters and workshop (a wise choice) located on Via Accademia, n. 4. The Daughters moved in and remained there for three years. The place was quite large, and work could be started according to the spirit of the new House. This beginning marked a second historic date for the apostolate of the Daughters of St Paul, which at that time continued to be called the Feminine Workshop.
Their new work was a small shop that sold books and religious objects; they called it the New Book Shop. This shop was successful; it was the beginning of the apostolate for the Daughters - an experiment in what would later become shops selling books and religious articles; a work that was destined for widespread development and meant especially to help the parish priest in forming a religious spirit in the parish.
(SP, August 1923, pp. 17 – 18)
IV
In September 1915, Clelia Calliano joined the group. She was a young woman bursting with health and overflowing with goodness, simplicity and innocence. She was assigned to look after the kitchen of the Typographical School and to also help Mrs. Boffi with the housekeeping. Sh

e remained for three years with the sisters who were involved in more direct mission work and then flew to heaven on the eve of the day on which the Daughters of St. Paul were to dedicate themselves more decisively to the direct apostolate of the Good Press. Clelia was the first flower, the first fruit that matured among the Daughters of St. Paul and that was offered to God. She was the first seed that took root and that seed yielded abundantly.
The Theologian Alberione took more direct care of the new group of young

women that Divine Providence was creating. In the early hours of the morning he would leave home to preach a meditation for the young women. Afterward he went to the seminary for the morning liturgical functions of the clerics.
Meanwhile the young women had stopped sewing for the military but their Workshop continued. Girls who wanted to learn how to sew were accepted and now, looking back after a number of years, one sees and understands better the wisdom and the providential goodness of certain decisions, of many steps which at first seemed unsure and which were perhaps taken with less fervor. But the young women who continued with faith were fortunate and sang of victory.
All the Daughters of St. Paul were at that time associated with the Catechetical League of St. Damian Church. They attended the catechetical classes taught by Canon Chiesa. They took the examinations necessary to receive their certificates as catechism teachers and they taught catechism to the children of the parish. In this way they moved toward their goal, and it was through these means that God worked to form the new missionaries of the Good Press.
Together with the catechists of St. Damian Church, they participated in the Sunday functions, made monthly retreats and an annual course of spiritual exercises.
They then became involved in another work – the beginning of what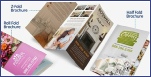 the Daughters are now doing, namely: folding and sewing catechisms. The Typographical School published these catechisms in large quantities so as to give them to parish priests at a reduced price. The young women dedicated as much time as possible to folding, sewing, and packaging these texts.
The sacred doctrine of Jesus, whose typographical preparation was seasoned with oral and vital prayer and enriched with graces, was then shipped out.
(SP, 22 September 1923, p.20)
(To be continued)
A SENIOR'S PRESSING CONCERNS
Sr Grace Lee
All of us know that the physical affects the spiritual and vice versa. When our health is not so perfect, our spirits tend to go down. This is the time when a senior suffers more when pressing concerns weigh her down.



the time. And a senior has a hard time to bear this unprovoked ill feeling. She does not have the energy and resources to solve the problem. All will be put into the loving hands of God who is ultimate our one and only Friend and Saviour. He alone can do things for us.

Living in Hong Kong, or even in Singapore, being a senior (over 65 years old) has quite a few advantages. Public transport is relatively cheap, at $2 per trip. A few shops give some discounts. Even our hair saloon has special offers for seniors.
For myself, at age almost 84, I find many people offering me seats in buses, trains etc. Then the government gives me a Medical Waiver for medical treatments and drugs. It also gives me a monthly allowance to live on. I think this is really God's divine Providence in action.
All these financial and physical benefits are consoling and reassuring for my life, but when it comes to moral, psychological and spiritual concerns, I have less energy and capability to cope with them.
Then there is the complicated relationship's concerns. I pray to the Lord to give me the wisdom to know how to relate to certain people. Sometimes I cannot understand what I have said or done which triggers such an onslaught of bad feelings and hurts. It is true one never intentionally hurts another person's feelings but it happens all
At the moment I am heavy in heart praying for a co-sister who has a long-drawn out illness whose end can't be seen yet. Every day I pray to the Lord to grant her healing and good health. I try to find some way to improve her health situation by searching for better doctors. It takes time and patience, and the willingness to accept God's will. It seems my heart is even physically painful trying to bear all these sufferings for her.
And every moment I entrust myself and all my pressing concerns into his loving hands. My favourite prayer is JESUS MERCY, MARY HELP. I repeat this prayer at every turn of event, whether at night or during the daytime. I always tell Jesus and Mary, I HAVE NO ONE TO TURN TO EXCEPT YOU.
Without Jesus I would be like those desperate people who see no end to their troubles and problems. Instead I have faith and trust in the loving Father who cares for us and bears us up in his powerful hands. And I too have a wonderful heavenly Mother who is always at my side, guiding and protecting and consoling me.
Today's gospel tells us that Jesus gives us HIS OWN PEACE, not the worldly peace of having no more troubles but the enduring peace which is in my heart, knowing that God loves me and cares for me.
With this peace of Jesus, I can go forward bravely in spite of many setbacks and sorrows and sufferings. Somebody is there for me, someone more powerful than any human friend.
Thank you Jesus for being there for me, for your enduring love and concern. I am at peace.
"It is no longer I who live,
but Christ who lives in me."




中文




English
聖保祿書局地址:香港九龍彌敦道750號始創中心340室(太子地鐵站B2出口) 電話:9127 9624 服務時間:星期一 下午12:00–6:00 星期二至日 下午12:00–8:00
Copyright © Daughters of St Paul 2016. All rights reserved. 版權所有 不得轉載