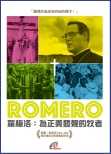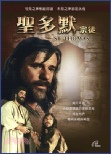 The Pauline Cooperators 100th Anniversary Conference and Pilgrimage was organized perfectly. All participants felt that they were given the best care in all aspects, especially in food & beverage, accommodation, transportation and meeting arrangements. It was hard to find even one tiny stain in the warm hospitality of the event organizers. They had exemplified the sense of responsibility stressed by Fr. Alberione and Sr. Thecla. They had contributed their best to bring about this beautiful event, giving all participants an unforgettable experience which would enrich them all their lives. What they had learned in this event would also give them powerful motivation and useful ideas for the advancement of the Pauline Family.
It was God's amazing grace that I could take part in this 100th anniversary celebration. I was surprised by the abundant information and ideas coming out of the conference and felt privileged for for being a receipient of these messages. They widened my horizon and helped me know more about the Pauline Cooperators, and I am eager to share my understanding and insight with you.
1. In the Pauline Family, the Fathers, Sisters and Cooperators are all endowed with different gifts and talents but they all work together and support one another to move forward and explore new domains in the evangelical footpaths disclosed to Fr. Alberione by Jesus. We look forward to obtaining considerable achievements in our evangelical mission.
2. The Cooperators, though vary in countries of origin, races, cultures and languages, come together as one community and share one belief, that is, give support to the Pauline Family to evangelize by mean of the mass media. I was surprised by the good results that they have obtained so far. Thanks be to God!
3. The event included a talk on St. Paul's missionary journeys which gave me a clearer idea of Paul's zest for evangelization and the assistance Paul received from his friends and companions. These people had contributed greatly to Paul's evangelizing activities. I think we are playing a similar supporting role in the Pauline Family and we have a positive impact on our evangelization work.
4. From the sharing of the Cooperators from other countries, we learned that their scope of assistance was much wider, extending to Sunday schools, catechism courses, interpretating messages from the Holy See, organizing parish resources, etc. Their experiences are food for thoughts and some of them may even be feasible in Hong Kong.
5. The event organizer had scheduled for us to see the Pope and participated in the Wednesday Rite at St. Peter Square in the morning of 23rd May. What touched me most in the Pope's homily was when he reminded us that we, Christians, were the salt of the world, but not only that, the quantity of the salt was equally important. The amount should be just right, not too much and not too little. I think this is true of the Cooperators' participation in the Pauline Family. The extent of our participation should be appropriate, varying from member to member, depending on each member's circumstance.
6. After the conference in Rome, the whole group went north to Alba, the birthplace of our founder, Fr. Alberione, and foundress, Sr. Thecla. Here, they were called to evangelize and inspired to establish the various institutes of the Pauline Family. Visiting where they lived and seeing the things in their rooms, I had nothing but respect for both of them and the evangelizing work they had accomplished. This visit also helped me understand their thoughts and words more. I also realized the importance of Eucharistic adoration which is the best way to receive God's messages. Being a member of the Pauline Family is a blessing. It has deepened my faith and enriched my Christian life.
- Felix Sung –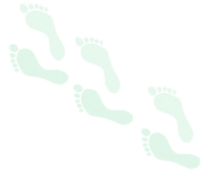 Reflection on the Pauline Cooperators 100th Anniversary Conference and Pilgrimage (18.5.2018 – 27.5.2018)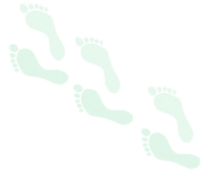 WE WILL BE JUDGED BY LOVE
Authur: Fr. Gabriele Amorth, ssp Price $75
This book shows that God's love is stronger than sin. It gives us hope to practice love for God, so to be received by God at the end of our life. This book also answers many questions about the devil, what he looks like, his temptations and his evil actions on us.


St Paul Mass Media participated in the Hong Kong Book Fair held at the Hong Kong Convention and Exhibition Centre from July 18 to July 24, 2018. The theme of this year was "Come and See". At the opening ceremony, Bishop Michael Ming-Cheung blessed the booths of the Catholic section in the Book Fair. He thanked the participating Christians for putting into practice the ministry of evangelization and encouraged them to share the message of the Gospel. The Diocesan section consisted of seven booths and a "God is Love" small-talk corner. During the seven-day Book Fair, many religious events and performances were conducted there, like introduction of new books, icon printing, talks and role-plays. Together with the Daughters of St. Paul, we introduced five new books in the "God is Love" small-talk corner. They were "Children Simple Catechism", "Iracconti di PAPA Francesco", "A Vacation with the Lord", "Open Mind ,Open Heart" and the DVD St. Thomas.
The Catholic Messengers of Green Consciousness took part in the Book Fair for the first time. Their focus was green environmental protection. Apart from exploring the faith of the 21st century, they advocated the interaction and harmony of three aspects: heaven, earth and man, and keeping peace with all creation.
By participating in the Book Fair, we hoped to achieve three things: firstly, to make use of this valuable opportunity for evangelization, that was, to interact with non-believers and, hopefully, answer some of their questions about our faith; secondly, to engage ourselves in serving Christians who were looking for religious books to enhance their spiritual life; and, lastly, to share our faith and experience of reading religious books with others.
The week-long Hong Kong Book Fair drew a record high of 1.04 million visitors.The event attracted 690 exhibitors from 39 countries. The theme of the Year is "Romance Literature". During the Book Fair, about 310 cultural events were held on-site, including seminars given by renowned writers, reading sessions hosted by noted writers and cultural performances at the Art Gallery.
As hundreds and thousands of attendees flocked to the Book Fair, we were given a good opportunity for evangelization. Apart from this event, we hope that under the guidance of the Holy Spirit and with the courage and determination God has granted us, we would continue our effort to promote faith cultivation and proclaim the Gospel through mass communications.
Dominic Lau
August 1, 2018
"It is no longer I who live,
but Christ who lives in me."


中文




English
St Paul Media Centre: Unit 340 Pioneer Centre, 750 Nathan Road, Kowloon, Hong Kong (Prince Edward MTR Exit B2) Tel: 9127 9624 Opening Hours: Monday 12-6:00pm, Tueday-Friday 12-8:00pm
Copyright © Daughters of St Paul 2016. All rights reserved. 版權所有 不得轉載