St Paul Media Centre: Unit 340 Pioneer Centre, 750 Nathan Road, Kowloon, Hong Kong (Prince Edward MTR Exit B2) Tel: 9127 9624 Opening Hours: Monday 12-6:00pm, Tueday-Friday 12-8:00pm
Copyright © Daughters of St Paul 2016. All rights reserved. 版權所有 不得轉載






Authur: Sr Pauline Clare Ukken Price $51
The author has given a complete guide to living this important period of our liturgical year. She explains the meaning of Lent, then she displays all the 40 days of Lent with their readings and spiritual resources …
Spirituality at its most basic, is attention to the life of the spirit in us.
Here the author says that an authentic spiritual life is centered on the heart.
A heart-filled life consists of three dimensions…
MERE SPIRITUALITY- the spiritual life according to Henri Nouwen
Author: Wil Hernandez Price $50 When we want to introduce people to God, we often ask them to imagine God as a father. If our earthly father is a good and wonderful person for us, then it is easier to think of God as more than our earthly father. Someone who is infinitely better, more generous, more loving and always at your side.
God gave me a father who has made my life a happy and ideal experience
from the moment I was born. When I hear of people who had unhappy and
poor childhood experiences, I always thank God unceasingly and
wholeheartedly for my own childhood experiences.
One outstanding memory of my father was his exquisite care for us.
We lived in a hot dusty city. We used to play in the streets and
of course our feet became very dirty and soiled. So every night
my father would make us stand before him putting our hands
on his shoulder while he washed our feet in a basin of water.
In this way we were clean and fresh, ready for bedtime.
Another vivid and significant memory was his care and
generosity towards others. Every Chinese New Year Eve,
he would cook a sumptuous dinner, one portion for ourselves
and one portion for our second Auntie who was a widow with 4 children living in a poor place. What is remarkable is that he wanted our Auntie and us to eat at the same time. So he made my sister and I bring the hot food by taxi to our Auntie's house and then we rushed home to eat the New Year's dinner at the same time that Auntie would be eating their dinner. He did not give "left over" food to people, but food that was just cooked fresh and hot.
My father was an excellent cook. Every morning he went to Mass, then to the market to buy what was needed for our breakfast, lunch and dinner, which he cooked by himself. He loved to entertain people, so he often invited people to eat with us. Every Sunday, after the Mass in our church, he would bring us to our grandmother's house in the countryside. So we would have a big lunch with all the uncles and grandmother. After lunch we children would play in our grandmother's big fruit garden, eating all kinds of tropical fruits.
The most important legacy my father left me was his death. I was 20 years old. When he lay dying, God made me think about life and death. I thought about my father's life and his meeting with God. God will surely receive him into heaven because he was such a generous man who gave everything to his family and others. At that time I did not know about the Gospel of Matthew's chapter 25, verses 35 onwards, which says that WHEN I WAS HUNGRY YOU GAVE ME TO EAT. WHEN YOU HAVE DONE THIS TO ANYONE, YOU HAVE DONE IT TO ME, GOD SAID.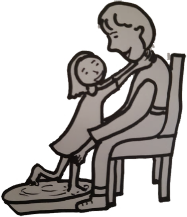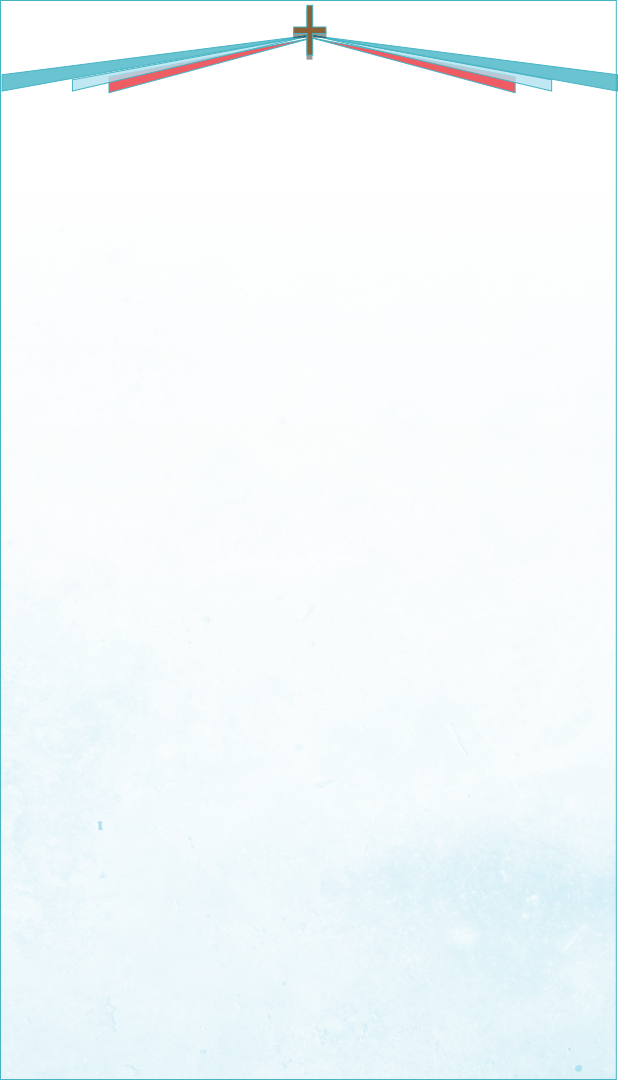 WEST KOWLOON DIOCESAN CLERGY LENT RETREAT
March 14, 2019 at Holy Spirit Anglican Church, Shatin
Invited by Anglican pastor, Father Samson Fan, Sister Grace Lee accepted to lead a short retreat for 18 Anglican clergy including their Bishop.
It was a very novel experience for Sr Grace who, for the first time, was warmly welcomed by Anglican clergy (including three women clergy and their bishop) in their church in Shatin.
The spiritual program for that day was well organized to include Morning Prayer from the Liturgy of the Hours, lots of time to read the Word of God and to meditate on the topic CHRIST AND SERVICE. After the meditation, came the Eucharist celebrated by pre-chosen clergy, and concluded with a simple lunch and lively fellowship.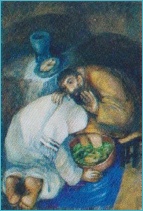 Sr Grace felt so grateful and honoured to be able share some spiritual graces with such a distinguished group from another church denomination. This is surely Christian unity in action.
Sr Grace used a famous poster WASHING OF THE FEET, painted by German priest, Fr Sieger Koder to stimulate reflections on the topic CHRIST AND SERVICE. Using a maxi poster of 98 x 68 cm, in the foreground, in front of the clergy, Sr Grace shared some details of the painting. Then she gently asked certain persons to express their insights and thoughts on the painting.
Everybody was struck by the painting which clearly showed Jesus, the Master and Lord, humbly serving his disciples especially Peter. This thought must have struck home – we who are shepherds and ministers of God, must imitate our Master Jesus, and we too need to wash one another's feet especially the least of our brothers and sisters. Authority and power is meant for service, not to have people serve us.
"It is no longer I who live,
but Christ who lives in me."




中文




English
St Paul Media Centre: Unit 340 Pioneer Centre, 750 Nathan Road, Kowloon, Hong Kong (Prince Edward MTR Exit B2) Tel: 9127 9624 Opening Hours: Monday 12-6:00pm, Tueday-Friday 12-8:00pm
Copyright © Daughters of St Paul 2016. All rights reserved. 版權所有 不得轉載