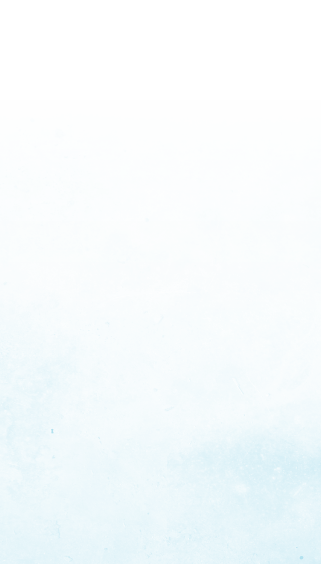 中文




English
St Paul Media Centre: Unit 340 Pioneer Centre, 750 Nathan Road, Kowloon, Hong Kong (Prince Edward MTR Exit B2) Tel: 9127 9624 Opening Hours: Monday 12 noon-6pm; Tuesday - Sunday 12 noon-7pm
Copyright © Daughters of St Paul 2016. All rights reserved. 版權所有 不得轉載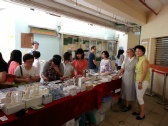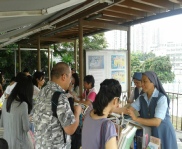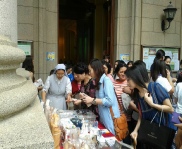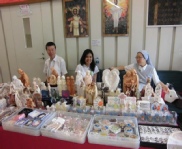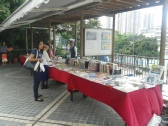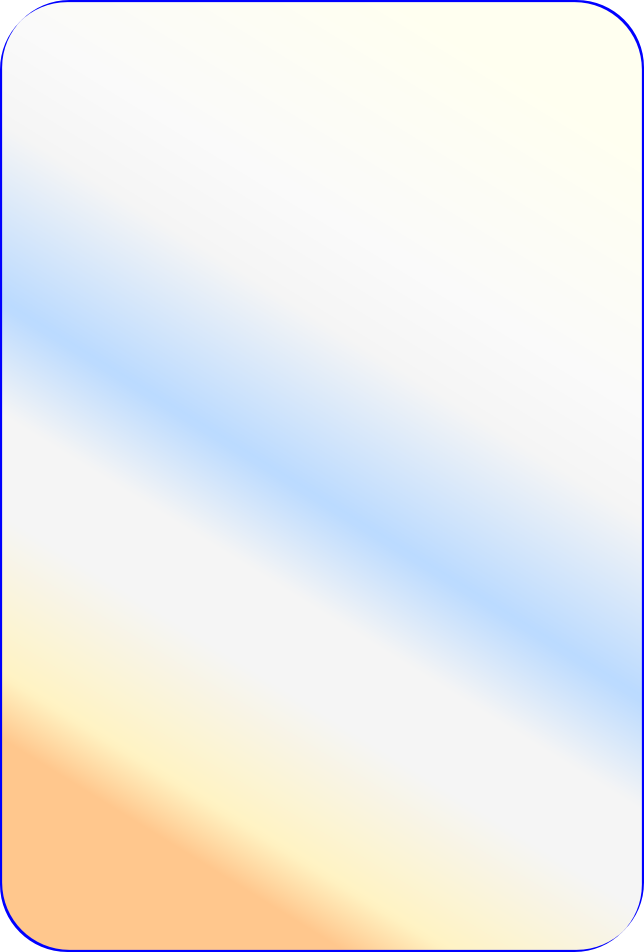 Tak Nga Secondary School Vocational Activity
After school, students of Catholic Society filed into the Religious Room, and our vocational activity commenced. After the opening prayer and explaining the procedure, the students participated in the "Lead the Way" competition. Afterwards, they shared their feelings after the game: the winners expressed they had succeeded mainly because of previous experience, while the others grieved over unclear instructions. This led us to reflect upon: there are a lot of uncertainties in our life, only through the leadership of Jesus Christ, no one will get lost or go astray. "Jesus is the road, the truth, and the Life", we will pursue eternal life through Him.
Thank God who led Ms Cheung to St. Paul Media Centre. It gave Sr Grace Lee a chance to propose to hold a book fair and vocational activity in Tak Nga Secondary School.
It was extremely cold and rainy in the morning of February 19 (Wednesday); the temperature had dropped to 8 degrees Celsius. However, the cold weather did not stopped our motive as Christians, Sr Veronica and Sr Gesuina arrived early for the book fair. And I went to help in the afternoon.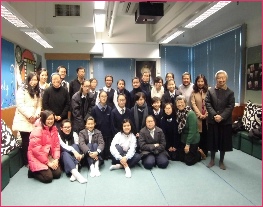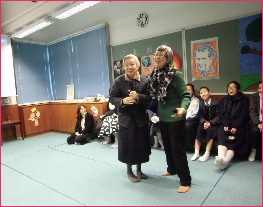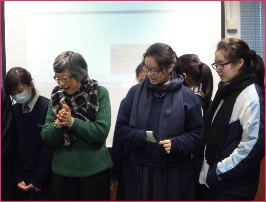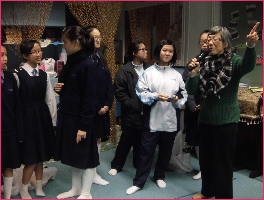 Then Sr Gesuina shared her vocation story. She mentioned four stars that led her to be God's good daughter, joined the Congregation of Daughters of St Paul, and became a sister.
After that, she gave a brief introduction of Daughters of St. Paul's history, the vision of Fr James Alberione, and his mission of using the modern media of communication to spread the gospel - Good News.
It is hoped that through this activity, students will appreciate God's gifts. Different congregations follow different missions, while the Daughters of St. Paul employ mass media to spread the Gospel. Furthermore, we pray that Holy Spirit may inspire our participants to respond to God's call – to learn His Words, be baptized. For those who are Christians, they may become faithful and active in church. And lastly, some students may follow the vocation as a sister.
Finally, we praise the teachers for arranging and taking part in the event. Most importantly, we thank the students for their active participation, and the hand-made lip balms.